Total marine leisure BLUEBOX
You can enjoy various marine leisure at BLUEBOX.
You are able to enjoy the sea from small children to the elderly.
If you want to enjoy the summer in the sea, on the sea, in a nice location, please use BLUEBOX by all means.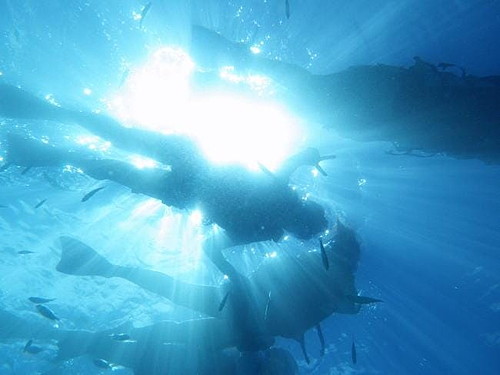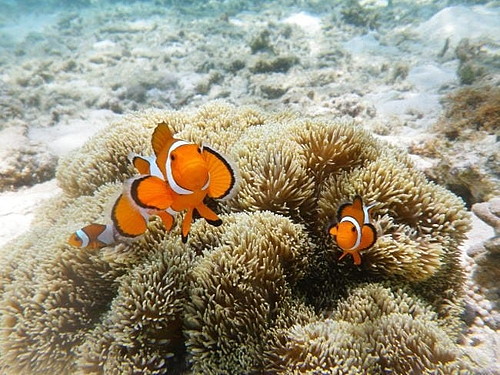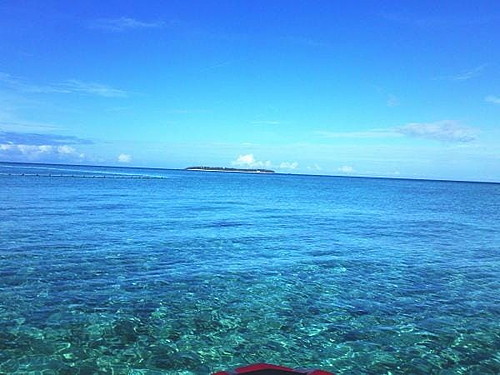 Information
For children
Special guide for children will guide you to the underwater world while getting along with the children!
Feelings that stimulate children's curiosity "Exploration", "Interaction with nature's creatures", "Living in the sea and the sea"
There are plenty of courses for children to enjoy while having fun freely!
For family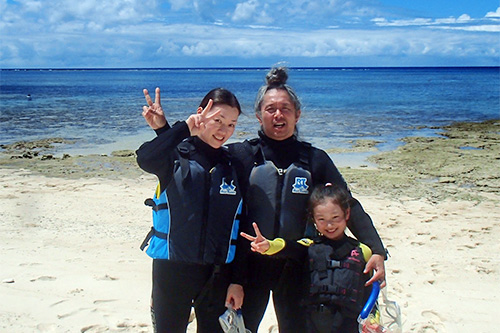 Family tour plan is all charter service !
While making a wonderful memoy of family, will guide you to a trip on underwater exploration!
Tropical fish course, coral course, underwater topography course, cultural history course can be enjoyed according to the season!
Family plan that you can play with full power and enjoy it is ongoing!
We are waiting for you to prepare plans for father, mom, children, grandpa, grandma, everyone!
For male groupe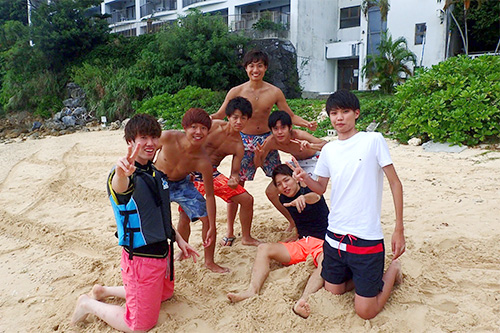 Experiences and exploring underwater with friends! Men who are trying to explore and helping each other ! Come on! Let's go to adventure with friends, make Okinawa legend !!
For lover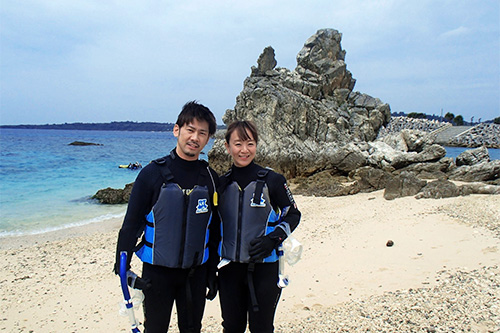 Shining brilliant coral and sea fireflies that make you imagine a night view of such as a million dollars, the sacred places of lovers who leave legend that they will come true if you write wishes on corals …
Underwater commemorative photography is very popular !!
A special world with only two people is waiting to go with precious one.
You can also make special original plans tailored to your birthday and anniversary!
For granpa, grandma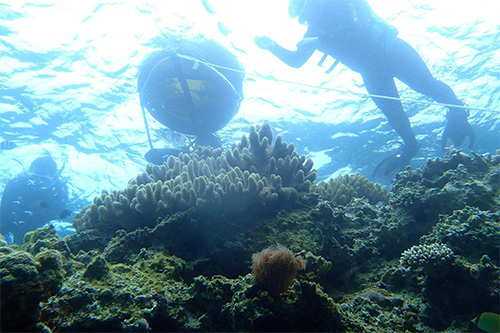 Relaxation sports and resorts and health combine together is a big hit!
While watching tropical fish and coral,  being effective for muscles and joints due to resistance and buoyancy of seawater!
The number of people who experience with grandchildren is also increasing rapidly.
Why do not you heal mind and body both while feeling nature in Okinawa?
We will prepare the course that suits you.
For female groupe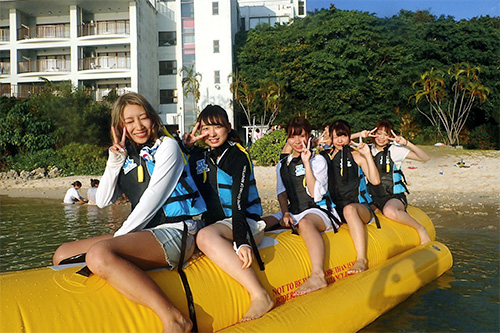 An emerald green sea, a shining sun, a whispering wave sound, guides you to a moment of healing spent in such a tropical ocean.
and the night healing & flow snorkel are also popular in overseas celebrities is rushing to book! let's make reservations !!
After the tour, you can also use hot shower with 15 kinds of shampoo and rinse as options. If you finished make-up, Let's go to Okinawa sightseeing !!
· Female group limited 3 selectable benefits!
"Tour time 10 minutes extension !!" "Underwater photograph 50% OFF !!" "Hot shower service !!"
Amazing points of BLUEBOX !!
It is only here that you can do night snorkeling!
It is only here that you can do harpoon try!
It is only here that there are more than 50 snorkeling points!
It is only here that you can join a Corona event on our own private beach!
Name of shop
Total marine leisure BLUEBOX
Adress
〒905-0204 Building A, chura village, 253-10, azatoyohara, 

Motobu-chō, Kunigami-gun, Okinawa Prefecture 

沖縄県国頭郡本部町字豊原253-10 美ら島ビレッジA棟

TEL

0980-48-4211 Book on the day OK!

FAX number

0980-48-3812

E-mail adress

info@okinawa-bluebox.com

Business hours

8:00~24:00
支払方法

We accept cash also conduct various card transactions.

Credit card


Electronic money



Rpay


Regular holiday

No 

close day

Business contents
Snorkel / night snorkeling
Easy diving / FUN diving / diving course
Banana boat / marine jet / other tow
Wake board / wake board course
Kayak / Clear kayak / Aqua park etc etc
Phishing / rental fishing
Living creativity / Nature experience / Handmade experiences: Plaster Seasa / Coral lamp etc etc
Stalls (store opening)  ice kakig

ō

ri / Grilled chicken / Hot dog / Pizza etc
Outdoor indoor live audio equipment equipment equipment lease etc.
Barbecue / school trip / beach surveillance / pool surveillance
Protection net construction / underwater anchor construction
Cleaning business / volunteer Beach clean activities / community clean activities
Access

The marine shop BLUEBOX is operating in Motobu-chō surrounded by beautiful marine spots and less than 5 minutes to Churaumi Aquarium美ら海水族館, less than 10 minutes to Sesokojima瀬底島, less than 10 minutes to Bisezaki備瀬崎

■Coming by car■
Naha Airport ⇒ Okinawa Expressway,  Nakaji IC to Expressway ⇒ Okinawa Expressway Kyoda IC exit ⇒ Nago City ⇒ Kunigami County Motobu-chō  Blue Box
It takes aroun 1 hour 40 minutes from Naha Airport ⇒ Blue Box
Okinawa Expressway Kyoda IC exit ⇒ around 40 minutes to the Blue Box

■Visit us by a high-speed bus■
Naha Airport ⇒ from Naha Airport by Express Bus to Nago Bus Terminal  It takes around 1 hour 45 minutes ⇒  change to Motobu-line, around 45 minutes

■About transfer■
Guests for night snorkeling course could pick up and drop off to hotel.

■Map code■
553 046 233*70

Parking Lot
Yes we have (* When you come by car, please contact our shop.)