Lovers beach Ufuta-hama
Lonely beach that was unused for 35 years, and now we trying to made as a sightseeing spot!
From such a plan, there is a legendary wandering place in the northern part of the main island of Okinawa, a BBQ place and marine activities were born on this beach cherished from a long time as fulfillment of love affair. Come and visit us to make beautiful memories.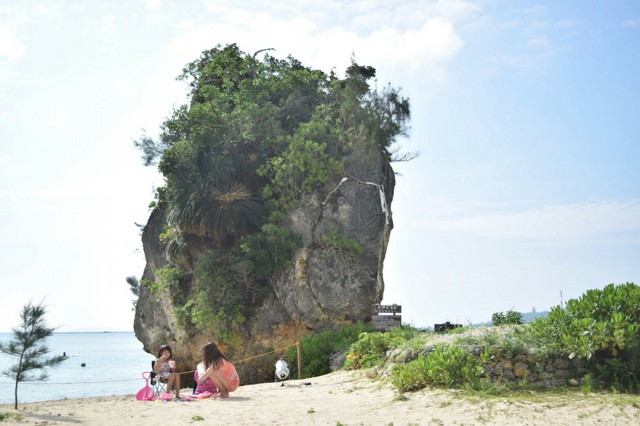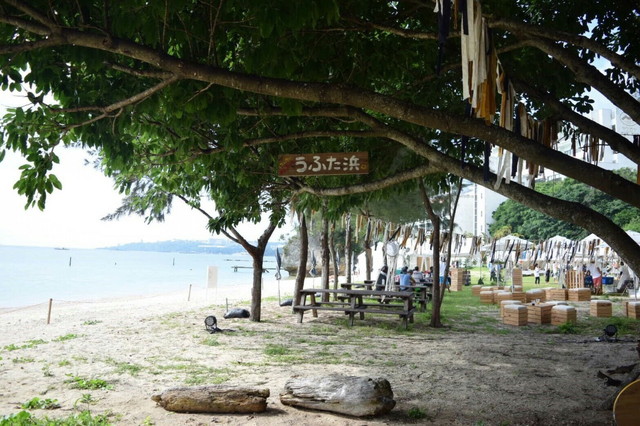 About Ufuta-hama
From churaumi aquarium, it takes 5minutes by car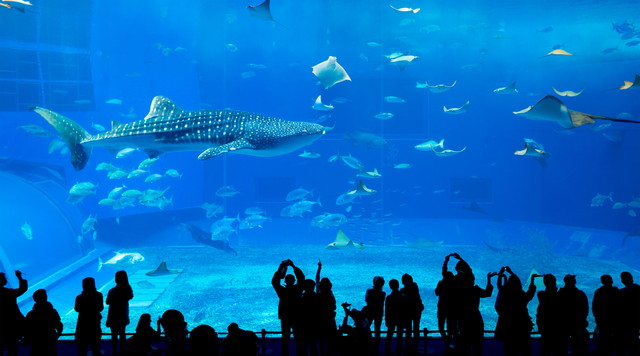 Onw of the most popular sightseeing spots in Okinawa, it is Churaumi Aquarium. It takes five minutes by car from the Churaumi Aquarium. After sightseeing in the Churaumi Aquarium, Let's enjoy BBQ with your friends and lovers on the beach at night!
The only place in Okinawa where can enjoy BBQ at the beach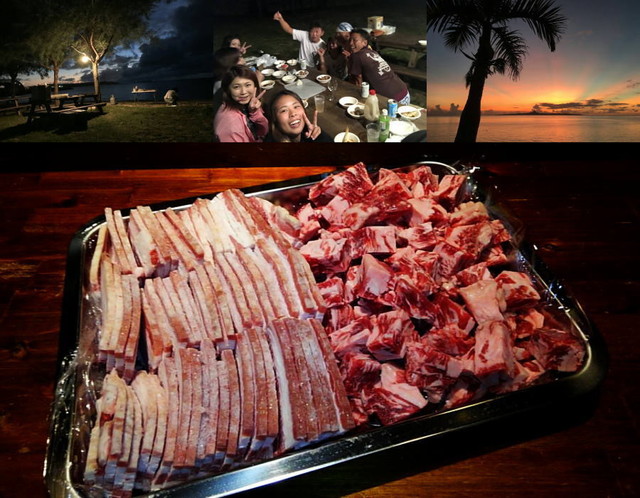 With us (Okiloko), you can enjoy BBQ,  we will prepare everythig to enjoy BBQ
You can choose from three of Yanbaru chicken course, Agu pig course, Ie beef course. Optionally, you can add island vegetables, island seafood, island fruits, island liquor etc, Okinawa's Shimazon artists will show you the island songs, Okinawa folk songs, acoustic live etc on the beach.
Legend of IJIRIFUSH
Ī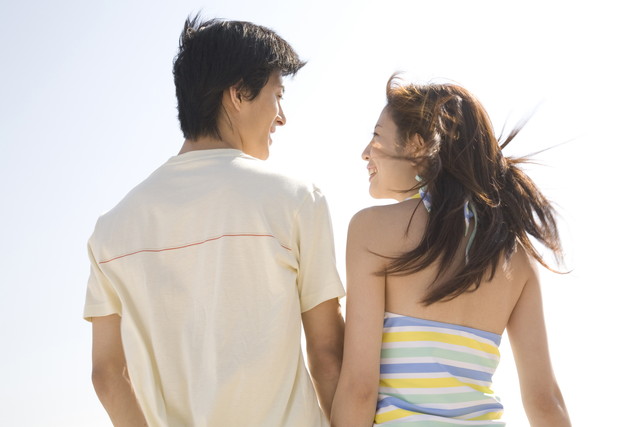 Once upon a time, in the Motobu-chō before the war, the exorcism of a woman named "Hamaurī" was held on the lunar calendar March 3. There are girls who go out from home only once a year there are men in the town seeking for "Mōashibī" falling in love Many people wish for coral as a hidden spot of fulfillment of love affair and wish for "IJIRIFUSHĪ" did you done already?
Prohibited matter
Motobu Resort Hotel and Tofuhama Beach management company is different. please inquiries to Okiloko.
Hotel parking lot is dedicated to accommodation. No parking in the hotel, walkthrough except for guests is prohibited. Those who use Ube Beach will be prohibited from parking or taking in other than the designated parking lot.

※ We are not responsible for accidents, thefts, etc. in the parking lot at all.
We will refuse bringing in foodstuffs and BBQ equipment. If you are coming by car, drinking and driving is prohibited.
We will help you to hire a driver
Name
Lovers beach Ufuta-hama
Adress
〒905-0214

Ufuta-hama, 840-1, azatoguchi, Motobu-cho, Kunigami-gun, Okinawa

 沖縄県国頭郡本部町字渡久地840-1 うふた浜
TEL
0980-48-4211
FAX Number
0980-48-3812
E-mail
info@okinawa-bluebox.com

Business hours

10:00~22:00

Payment Method

We accept cash also conduct various card transactions.



Credit card


Electronic money


R pay


Regular holiday

No 

close day

Access

Around 10 minutes to Churaumi Aquarium

美ら海水族館、and northern side as below ♪





■Map code■




206 856 154*77



Motobu-chō 本部町

7 minutes by car from Mahaina
9 minutes by car from Yugafuin BISE
9 minutes by car from Green Park Hotel
10 minutes by car from Orion Motobu Resort & Spa
9 minutes by car from Centurion
5 minutes by car from Motobu Resort Hotel

Nago-city 名護市

12 minutes by car from Resonex
18 minutes by car from Yugafuin Okinawa

Nakijin-son 今帰仁村

26 minutes by car from Belparaiso
18 minutes by car from Buena Vista Naijin

Parking Lot

Yes (* When you come by car, please contact our store in advance.)